CBC technical article is awarded by ABTCP
No. 003
On April 18, 2018, engineer Oscar Itiro Hassegawa was honored for the best article of the Technical Session on Energy and Recovery, presented at the 50th International Pulp and Paper Congress - ABTCP 2017.
The article refers to life assessment in boiler pressure parts, and root cause analysis of failure in boiler tubes, using non-destructive method to measure the oxide layer of tubes' inner surface.
In order to execute this technique, CBC Industrias Pesadas S.A. acquired the "inner scale" equipment developed by Mitsubishi Hitachi Power Systems (MHPS) and, using ultrasonic technique, perform inspection in carbon steel tubes of furnaces and alloy steel tubes of superheaters.
This same article was published in the magazine "O Papel", year edition LXXIX No.1, JANUARY 2018. (https://www.cbcsa.com.br/images/pdf/Artigo_Tecnico_CBC_O-Papel-EN.pdf)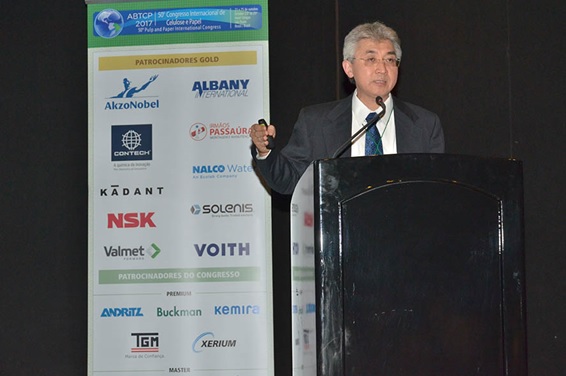 Photo of ABTCP 2017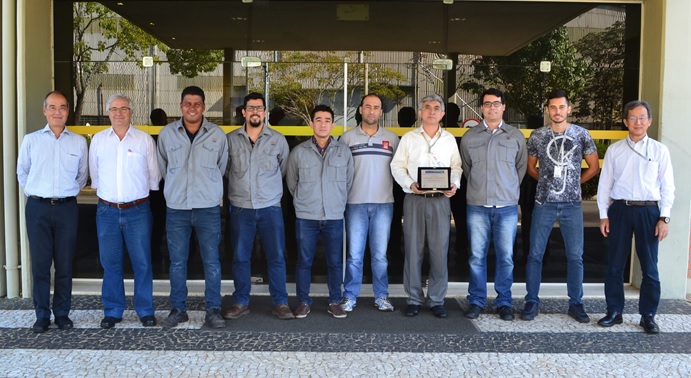 Photo of L.A Team With President Kazumichi Makino