Tone from the top
A message from Kazumichi Makino, CEO of CBC

Compliance is the conduct of activities by companies and their employees, observing legislation, regulations and ethics, and is therefore the main pillar of corporate governance.
The frequent cases of corruption involving industry and politics are examples of violation of Compliance. Companies that have their names linked to cases of corruption, face difficulty in continuing business, causing immeasurable damage to the country's economy.
Compliance breach actions such as these can cause severe impacts on the conduct of CBC's business through penalties and fall of credibility.
I, Kazumichi Makino, as the representative of the CBC board, declare my commitment to act in accordance with laws, regulations and internal procedures. I will demand the same commitment of every CBC employee to conduct their activities adhering strictly to our Compliance rules.
Compliance program
For CBC, its reputation is an invaluable asset and of fundamental importance, it is to this means that we maintain a Compliance Program, which purpose is to help our company build a culture of Compliance, as well as assist in identifying violations of laws, regulatory standards, procedures and policies.
Its main function is to prevent the practice of infractions and to detect possible acts committed as soon as possible in order to block inappropriate situations, repression and the application of penalties in this manner minimizing the damage caused to those involved.
Read the: Compliance Policy
Code of conduct
For CBC Indústrias Pesadas S/A, integrity and justice are important pillars for the company's sustainable growth, therefore, a Code of Conduct has been established for all employees and business partners to follow to set out expected conduct for our business activities, as well as the principles and policies that we expect to be followed.
Business Partners
CBC creates and maintains fair, transparent relationships with its partners so that we can develop fair business practices and avoid unfair occurrences and losses that could come to the fore in the purchasing activity.
All our suppliers and potential suppliers will be treated fairly and will have equal competitive opportunities in business. When we procure products and services in the market, we evaluate potential suppliers according to our standard criteria, the following points are evaluated, quality, cost, turnaround time, safety, environmental impact, compliance, R & D capability and stability. In return, we expect all our suppliers to keep up our compliance values and adhere to requrements.

CBC employees and collaborators are prohibited to receive, solicit, or ofter any invitation, gift or souvenir that, by its customary characteristics or circumstances, may be interpreted by an observer as being intended to affect the recipient's unbiased judgment. However, employees may receive and offer promotional items with no commercial value, such as: pencil, pen, notebook, calendar and other office supplies, which contain the company's logo or name.

Money or other financial benefits are considered strictly inadequate gifts and therefore, our employees are not allowed to receive or offer these.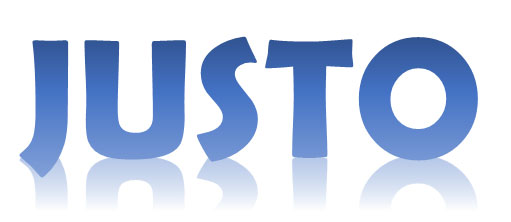 Read the: Gifts, gratuites and influences Policy
Read the: General Conditions to Supply our Competitor Policy
Read the: General Conditions for Service Providers
CSR Action Guidelines
CBCSA strives to move the world toward a more secure future. Through our technology, our business practices and our people, we:
Care for the planet
We are eco-conscious, and engineer environmentally-friendly technologies that improve sustainability and protect the Earth.
Create a more harmonious society
We embrace integrity and proactive participation to solve societal challenges.
Inspire the future
We cultivate global talent who share a vision and desire to move the world forward for generations to come.
Specific Guidelines
Our dedication to achieving positive and sustainable social impact drives our daily actions.
Care for the planet
Through our technologies, we are promoting increased access to energy while also addressing environmental challenges.
Through a high level of environmental awareness, we are reducing the environmental impact of our business.
Create a more harmonious society
Through our safe, high-quality products, we are staying one step ahead of the needs of customers and society.
In every action, we are guided by a commitment to integrity, transparency, and respect for social norms.
Through our operations across the world, we are dedicated to the development of a global society where local communities thrive.
Inspire the future
Through our working environments, we are building a culture of creativity, community and pride.
Through our business operations and technologies, we drive innovation that will inspire the hopes and dreams of future generations in ways that move the world forward.