Integrated Management Policy
Based on the Purpose, Vision, Mission, Values and as part of the company's "Global Strategy", CBC set as commitments regarding Quality, Environment and Occupational Health and Safety Management Systems:
1. CUSTOMER, EMPLOYEES AND STAKEHOLDERS:
Focus on increasing customer and stakeholder satisfaction;
Deepen the business knowledge of our customers and stakeholders to anticipate their needs and expectations;
Educate, enable and raise awareness, promoting competence and development of employees and partners;
Make the policy available to all stakeholders and the public at any time.
2. CONTEXT AND PURPOSE OF THE ORGANIZATION:
Reinforce our market competitiveness;
Apply the best management practices, technical standards and available technologies to prevent and ensure Health and Safety, with the commitment and participation of all.
3. COMPLIANCE:
Comply with legal, regulatory and statutory requirements;
Comply with Internal Regulations and Procedures.
4. CONTINUAL IMPROVEMENT AND PERFORMANCE INCREASE:
Undertake actions to continually improve environmental protection activities by preventing or mitigating adverse environmental impacts;
Provide a capable structure to manage occupational health and safety (OHS) risks and opportunities that prevent injuries and health problems related to work and safe and economical workplaces;
Maintain an effective management system through consultation and effective participation of employees;
Continually improve processes, products and services by maximizing organizational knowledge and optimize resources through lessons learned;
Work preventively using risks and opportunities management concepts and lessons learned to mitigate nonconformities in products and services.
CBC Management Policy - Edition November, 2019.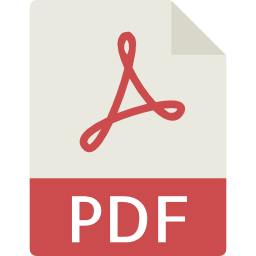 Material in PDF